UPDATED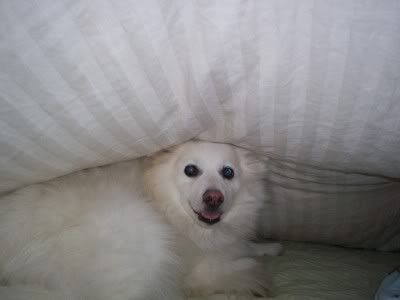 Would you please do me a favor??
Clive
is sick. I'd like to ask you all to go to his blog and give he and his mom moral support. I am sure they will appreciate it. Thanks a lot!
*******************************************************
I am bored!
Supervising the dinning room




I love to run around the tables!

Today was a boring day. Besides taking lots of naps with my grandpa I tried to entertain myself. I did not find many interesting things to do. I played with my toys for a while and then my grandma joined me to play with my balls. But after an hour she said she needed to prepare their lunch. I went with her to the kitchen to supervise everything and to make sure she would not forget my veggies. Then I went to the patio to bark at the birds and to sniff around. I came inside and went room by room looking for something to do. Nothing! So, I had to take more naps until my mom came home. My happy hour began. Walkie, dinner, some play time and that was it.
I hope your day was better than mine!
Have a good night
Besos
Lorenza